Kathleen Spring
Non-Fiction Books – Video Documentaries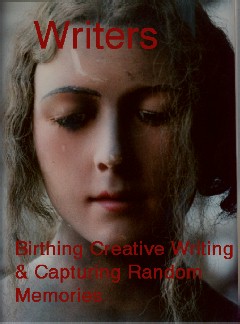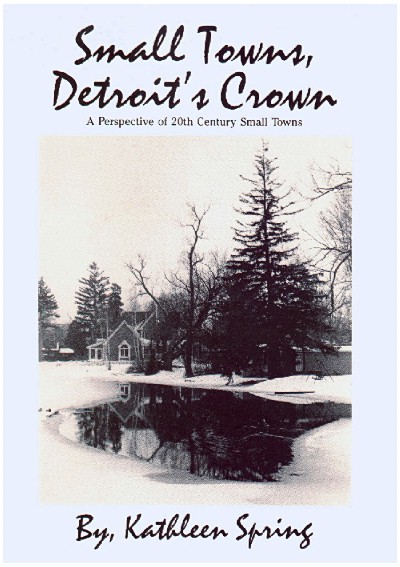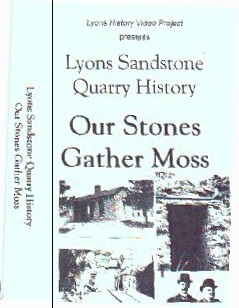 "Small Towns, Detroits Crown: A Perspective of Small Towns of the 20th Century"
"Our Stones Gather Moss: Lyons Sandstone Quarry History" (video/dvd documentary)
"Geology of the Front Range, from Boulder to Ft. Collins" (video/dvd)
Writers: Birthing Creative Writing and Capturing Random Memories" (anthology book)
"Come On and Stay a While (Lyons, Colorado)" (video/dvd)
"Oral Histories of Small Town Colorado" (videos/book)
"Your Mission; a Powerful, Playful Process" So, you know your Mission. Now What?(Book TBA)
"That's a Good One. Small Town Stories of the Northwest." (book TBA)
Plus 2 children's books and 2 screenplays
"Whatever" screenplay about transgender love story

The series of books and video documentaries being published by Spring Times is meant to capture a more innocent time, and project it into today's stressed out times. The qualities of courage and love, and honoring family life are highlighted. The books and video/dvds include:
"Small Towns, Detroit's Crown; A Perspective of Small Town Life in the 20th Century." A study of why small town people love to live there, and a collection of black and white photographs of small town structures, that themselves could tell a thousand stories. Read more about it here, including order information.
"Our Stones Gather Moss; Lyons Sandstone Quarry History." (video documentary) Not many towns can say that their largest businesses are all family owned and run; hear how simple, clever, hardworking gentlemen came to run these booming quarries, including stories of families who lived in huts and trailors with no heat or running water. (VHS video; 2001/2)Read more about it here, including order information.
WRITERS: Birthing of Creative Writing, and Capturing Random Memories" A collection of the finest short-short stories published on the Spring Times Writers web site, along with helpful hints and exercises on becoming a better writer from your heart. The 38 tips match the 38 stories. (2003). Read more about it here, including order information.
"Geology of the Front Range (Lyons, Colorado)" The Denver Museum and Science Geology curator takes viewers on the site of turn-of-the century sandstone quarries and explains the ancient geology of the area, using multiple maps. Includes 10 minutes of aerial shots along the Front Range. (DVD or VHS video; 2002/3) Read more about it here, including order information.
"Come On and Stay a While (Lyons, Colorado)" Upbeat tour of the small quaint town of Lyons in Colorado. Aimed at tourist and potential home buyers. (DVD or VHS video; 2003/4) Read more about it here, including order information.
History Booklets on Lyons A collection of well-researched booklets, including photographs, is published locally. This includes Meadow Park, Oddfellows, Historic Gathering of Quarry Owners, and more. Soon to come is one on the local historic lodgings. Read more about it here.
"Oral Histories of Small Town Colorado" After 20 years of interviewing senior citizens about their life in one small typical town in Colorado, she will be transcribing the interviews and publishing them in a book for historians and genealogists. An on-going series of excerpts of the interviews has been published over the years in the local newspaper. (To be published, date TBA)
"Your Mission; a Powerful, Playful Process" So, you know your Mission. Now What? A workbook for those who know their mission and want direction in putting it into action. Or for those who are questioning, or want to fine-tune their Mission. The workbook consists of exercises, inspirational writing, a journal and log. (To be published, date TBA)
"You Go West, Girl. Tales of Wild Women of the West" Several stories about courageous women who settled the West, aimed at elementary age girls. Includes teachers' aide workbook. (To be published, date TBA).
"That's a Good One. Small Town Stories of the Northwest." Stories about how modern day residents settled in the Northwest, and what keeps them there. Fascinating tales of small town people. (To be published, date TBA).
---
---
"People look at things with a familiarity.
It's security; and life is staying
the way it should be"
...small town resident, John Pokorski, Metamora
---
QUOTES from Our Books...
"Keeps Us Moving and Motivated"

"I read somewhere 'small towns are really special,' and it's true. everybody watches out for each other. You couldn't go to a city and open a store and know everyone who lives there. But you can come to Whittaker and know everybody. The store is not a money maker, but it makes enough money. My husband (who's handicap) really cares for it. It's not just a job." ...Cheryl R (Includes full page black and white photographs of small town structures)
"Showing Respect to 200 Million Year Old Stone"

"In today's time, everything is suppose to be done fast... so the stone masons that get there are more concerned with getting the job done fast... I show them...there's so much effort there in getting it out of the ground, so much history involved. We're working with material that hasn't seen sunlight in 200 million years. It's going to be there 3-400 years. You shouldn't just throw it in the wall; and walk away from it. You should take a little bit of extra time, and make sure it's cut right; not just cut." ...Lynn Randolph, expert stone mason, an example of the pride that Lyons stone cutters and masons take in their work.
"What IS Writers' Block?"

"Getting writer's block may not be what you think it is. It might be your inner self saying that you have strayed off the path. Stop and study your work and see if you have lost your direction, or your enthusiasm, or your character's true drive. Spotting and defining the error or problem can give you the tools to get back on track." (Includes sample short-short stories putting the tips into action.)
"Don't Make Life a Gamble"

"When a person gambles at the slot machine, as they begin losing, fear makes them increase their bets in hopes of getting a big win back. Fear is guiding them, and is their focus. Statistics prove that this person has a 80% chance of losing it all. When you face a challenge in your life, and you continue to throw larger and larger amounts of your precious time and money into it because you fear that it won't work out, you will more than likely accomplish what you are focusing on: losing it all. Instead of focusing on what is at stake, focus on the objective. Stop and re-think your goals, and make sure they are phrased in a positive way." (Includes workbook exercises)
"Stupid or Courageous?"

"Judy studied the book with her grandmother's name in it. The list of the first 50 women voted into the Colorado Hall of Fame included her name. She was not famous for discovering the cure for cancer, nor did she help get the vote for women. Instead she was a woman who came out West alone, when it was looked on as scandalous and dangerous, and she survived. "Yes, she survived well," Judy thought, "and, I'm living proof." (The story of Judy's grandmother is told, highlighting when she was a girl).
"That's a Good One. Small Towns of the Northwest."

"I hope people like my clay pieces as much as I liked making them. I don't have much time to talk to them and find out. I'm in the back making more. I just leave out a clay jar with a sign that says "Leave your money here, and thanks!" and I've never had a person not remember to leave the money for their candlestick, or whatever."
---
---
---
Return to Main "Author" page.
---

Kathleen Spring
Spring Times
P. O. Box 512
Lyons, CO 80540-0512
303-823-0997 call 11am to 7pm Mountain MST
kathleen.spring@ yahoo.com
Date last modified: year 2020

---
Disclaimer – Copyright 1998-2020: All logos, photos, and original and html text are Copyright © by Kathleen Spring. All Rights Reserved. Reproduction or use is prohibited without written permission from owner. – All prices are subject to change at the reasonable discretion of the owner.