Kathleen Spring
Non-Fiction Books – Video Documentaries
Writer and Instructor

Journalist.
While someone who writes in a journal is recording their personal history, a journalist is writing the history of the world around them. Writer Kathleen Spring can merge the two styles into one story by making each "world story" personal. Whether she is researching and writing about historical subjects, or interviewing a local award winner, readers will enjoy more than just the facts. They will understand the how and why a person, place or thing became what it is today. And, they will leave the article with an upbeat feeling about the world being a little bit better because of what they just read. She has been writing for publications since 1990, including daily, bi-weekly and weekly newspapers and a select number of magazines, and online publications.
Journalism and Photo-Spread Samples, Year 2020
Lyons Recorder weekly newspaper page. Sample of 30 articles and photo-spreads done during a six month period; including COVID-19 related articles. (Please note, ignore articles titled "About Town" which is a local Social Column)
Town Council Candidates Forum: Lyons Recorder weekly newspaper page. Summary of Debate by nine candidates running for Trustee or Mayor positions.
Bi-Monthly Senior News Column: Lyons Recorder Senior News A combination of entertainment and wellness news for seniors, approximately 1,000 word count, published bi-monthly.
Report on 12 Town Commissions and Boards: Lyons Recorder Town Government News Emphasis on writing in everyday-language what they do, what they accmomplished and what their goals are. An effort to recruit more people to fill the 19 vacancies.

Journalism Samples, Year 2020: Redstone Review
Lyons Redstone Review Monthly Newspaper In April/May 2020 issue it is on page 10 "Community" and discussing COVID-19 news for seniors.

Lyons Redstone Review Monthly Newspaper their 20th Anniversary issue February/March; go to page 12 for a longer full-page article on the "History of Lyons Senior community groups".

Areas of professional expertise: Non-fiction; features; documentary scripts; profiles/interviews; self-help; historic; arts; reviews; business; writing instructor.

Writer Style: Emphasis is on details, readability, deadlines, accuracy, ethics, entertainment, and positive promotion of the subject. Personable and deligent.

Photographs printed with Article: Spring takes quality, interesting, appropriate photographs that can accompany her article; as well as single feature photos; and photo-essays or photo spreads.

Samples of her work can be seen in numerous archives and web sites. Go to Samples (Note, this page is under construction; see Lyons Recorder links above)

Journalism Awards:
Spring has received numerous awards over the years of her journalism career, from the Colorado Press Women and Region IV SPJ journalism competition covering four states, and from SPJ headquarters.
---
---

Photo Journalist.
Kathleen's prize-winning photographs have appeared in newspapers, magazines and books. Her photos appeal to the modern taste of the readership, as well as often encouraging emotional responses. She strives to have them tell a story, whether it is one photo or a compilation.
Most of her writing assignments include her own photograph. She is able to capture the essence of the story in the photographs that accompany her article. As well as being able to push the level of impact of the article up a notch with the photograph.
= first and third place in "photo essays" (a group of photographs that tell a story, without an accompanying article) from Colorado Press Women Assn. She has also received other awards and honorable mentions.
= including having one-person art gallery showings for her pictorial book.
= second place for best "photo essay" in the Society of Professional Journalist Region IV competition, which covered four states.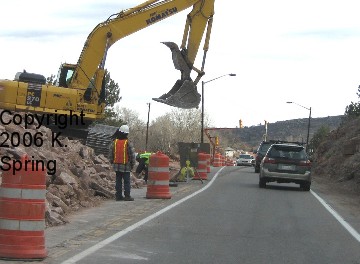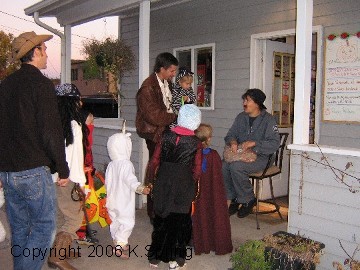 Photo-Spread Sample of collecting photographs from many people to present a theme, eg: "Earth Day"
Lyons Recorder weekly newspaper page.
---
---

Screenwriter
Combining Kathleen's lifelong ability as a storyteller with her great eye for visuals, she has successfully made several social documentaries. This includes coming up with concepts, bringing in collaborators, doing research, writing the script, doing camera work and editing, and promoting the pieces to successful outcomes. She is currently confidently taking the skills to the next level and is working on several full-length film scripts based on true stories. Kathleen has connected with numerous producers in the Los Angeles area in 2012.
.
---
---
---
---
Author of Books, and Screenplays, and Video Documentaries
BOOKS:

"Small Towns, Detroit's Crown: A Perspective of Small Towns of the 20th Century" (full page B&W photographs of small town buildings, accompanied with interviews of small town citizens)

"Writers: Birthing Creative Writing and Capturing Random Memories" (writers' tips matched with stories and essays; anthology)

"Your Mission; a Powerful, Playful Process" Do you know your Mission? What's the next step? (Book TBA)
"That's a Good One. Small Town Stories of the Northwest." (book TBA)
"Life Stories from a Western Quarry Town," (book TBA)

Plus 2 children's books: "Owl and Cat Angels," secret protectors of children, picture book

"You Go West Girl" famous western women in their youth, juvenile nonfiction

VIDEO/DVD:

"Our Stones Gather Moss: Lyons Sandstone Quarry History" (video/

dvd

documentary) Tells the story of a small quarrying town through the voices of the pioneer families who started it; includes old B&W photos.
"Geology of the Front Range, from Boulder to Ft. Collins" (video/

dvd

) Information on the geology of the area, with emphasis on the Lyons Sandstone hogback running through the middle of Colorado. Includes geographic maps and aerial views.
"Come On and Stay a While (Lyons, Colorado)" (video/

dvd

) Tourist and new resident information about what the town has to offer. (8 minutes)
"Oral Histories of Small Town Colorado" (videos/book) Approximately 60 interviews (2 hours each) and 10 local events which have formed the town of Lyons, Colorado.
SCREENPLAYS:

"Whatever," Transgender lady seeks love and acceptance (includes glimpses into her life story)

After

too many heartbreaks, can the Texas rancher be the city girl's answer? =romance.
"Why Me?" Quiet gentle

couple are

terrorized by neighbors for no known reason. Driving the wife to a mental institution was just the beginning. =terror

"Sun on Grass," Andrew Wyeth, artist who sparked debates about modern art, did subtle portraits of melancholy in people and landscapes. Three generations of scandals. =controversy.

Link to descriptive book and video list

The series of books and video documentaries being published by Spring Times is meant to capture a more innocent time, and project it into today's stressed out times. The qualities of courage and love, and honoring family life are highlighted. For more information and excerpts go to book video list
"Day by day,
you have to give the work before you
all the best stuff you have,
not saving up for later projects,
If you give freely,
there will always be more."
Anne Lamott, "Bird by Bird."
---
---
SERVICES and PRODUCTS OFFERED

Author Lectures:
Children's Lectures and Workshops: She has lectured and tutored children from 5th grade to 12th grade on writing, poetry, historical research, survey taking, women pioneer life, journalism and small town life.
Lectures and Workshops for Adult Groups: Historic societies, library associations, senior groups, recreation centers, full-time mom groups, and more.
Topics: Writing: Creative Writing from the Heart; organizing and writing your biography/or/autobiography; journaling for self-discovery and self-healing. Small Towns History and Economy: Small Town Life in America (or at the turn of the Century). Sandstone Quarries. Health and Spirituality: Relieving Stress Techniques; Art Therapy, using symbols and the mandala; Creating Kindness; Goals through Positive Thinking; Mission Statements (personal and business); Angels Amongst Us; Meditations (instructions; benefits; methods). Travel: Travelling in Colorado, Michigan, Great Lakes area, Southwest; Women Travellers going Solo; Packing and Tips for a Foreign Trip; and more...
Please inquire. We can modify most lectures to meet your needs. We will work with you to arrange for "whole day" or "multi-day" presentations, for various age groups. We can help you devise workbooks, and other presentation materials.
Prices range from $50 (local small groups); $100 to $500, depending on length of lecture and number of people in attendance, and presentation material. Travel considerations necessary.
---

Links to Published Books & Videos: Description, quotes; available for purchase.

Writing Workshops: Attend a workshop in creative writing, journaling, scriptwriting; or wellness retreats; or video production in the Rocky Mts. (NOTE: these 4-day weekend workshops have been suspended due to damage to the Retreat facility due to disaster weather damage; but prospective clients can inquire as to arranging for a special one-time group retreat.)

Freelance Writing: A comfortable mixture of creative writing and non-fiction. Available for: profiles/interviews; how-to; historical; wellness, arts and culture, festivals/conferences, travel, seniors, and feature articles for newspapers and magazines. (See above "Journalist" section).

Editing: Attention to detail has been a priority for Spring. Previously working in Business Administration, her skills have easily been applied to her own Media business, and to her clients creative materials. She has guided people who wrote for pleasure (family), for publication in magazines, or for novelists.
---
Memberships: See Biography page for list of professional organizations Spring is involved in.
Testimonials: See Biography page for list of personal and professional testimonials on all aspects of Kathleen's skills.
---
<![endif]--><![if !vml]>

<![endif]> :

Kathleen Spring, Spring Times
P. O. Box 512
Lyons, CO 80540-0512
303-823-0997 call 11am to 7pm Mountain MST
kathleen.spring@ yahoo.com
Date last modified: July 2020
---
Disclaimer – Copyright 1998-2020: All logos, photos, and original and html text are Copyright © by Kathleen Spring. All Rights Reserved. Reproduction or use is prohibited without written permission from owner. – All prices are subject to change at the reasonable discretion of the owner.